- CLUB HISTORY -
An interesting bit of American karate history is that for a few months in the early 1960's the only two Shotokan Karate schools on the east coast of the U.S. were operating within a block of each other. In 1961 Teruyuki Okazaki, one of the first JKA instructors, arrived in Philadelphia from Japan. He began teaching karate in a small storefront dojo on Maplewood St. near Germantown Ave. -- just around the corner from the Shuto Karate Club.
By 1962 Okazaki, Sensei had moved his dojo to West Philadelphia and invited Rabouin, Sensei to join the JKA. Rabouin, Sensei accepted and lowered the banner of the American Self Defense Karate Asssociation which he had founded in 1959 and replaced it with that of the JKA. As an early member of the JKA, the Shuto Karate Club was frequently visited by JKA instructors, including: T. Okazaki, K. Enueda and T. Kisaka.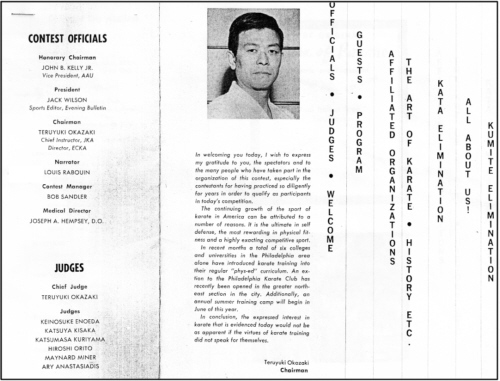 In the fall of 1966 philosophical differences caused Rabouin , Sensei to leave the JKA. He was immediately approached by William Dometrich, the head of the United States Chito Kai, and solicited to join that organization.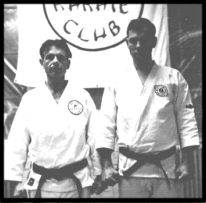 In August of 1968, Rabouin, Sensei was invited to Florida to test before a five member, Japanese examination board from the Chito Kai. He recalls that the test was grueling, and made that much harder by the 90 degree temperature (no air conditioning). He did not know if he had passed or failed the test until six months later when his third dan certificate arrived in the mail from Japan.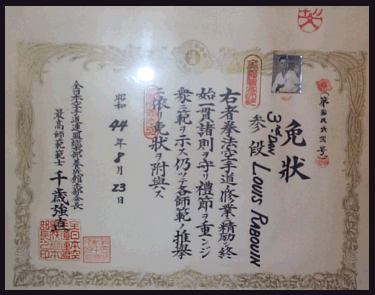 {Page 2}